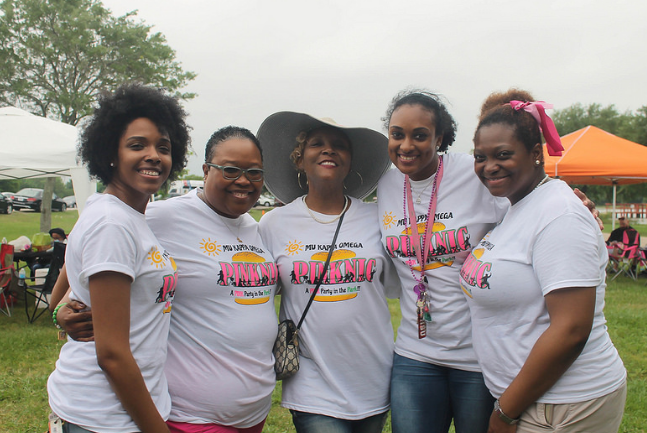 On April 16, 2016, chapter members, family and friends gathered at Kitty Hollow Park for the annual PINKnic. This year's event was led by Monika May, PINKnic Committee Chairman along with Co-Committee Chairmen, Maudrie Leger and Monique Phillips. The event, which was themed "A Pink Party in the Park" was attended by over 300 members, family and friends.
There was music,freshly grilled burgers and hot dogs, cotton candy, snow cones, face painting, musical chairs, tug a war and many
more fun activities for all ages.