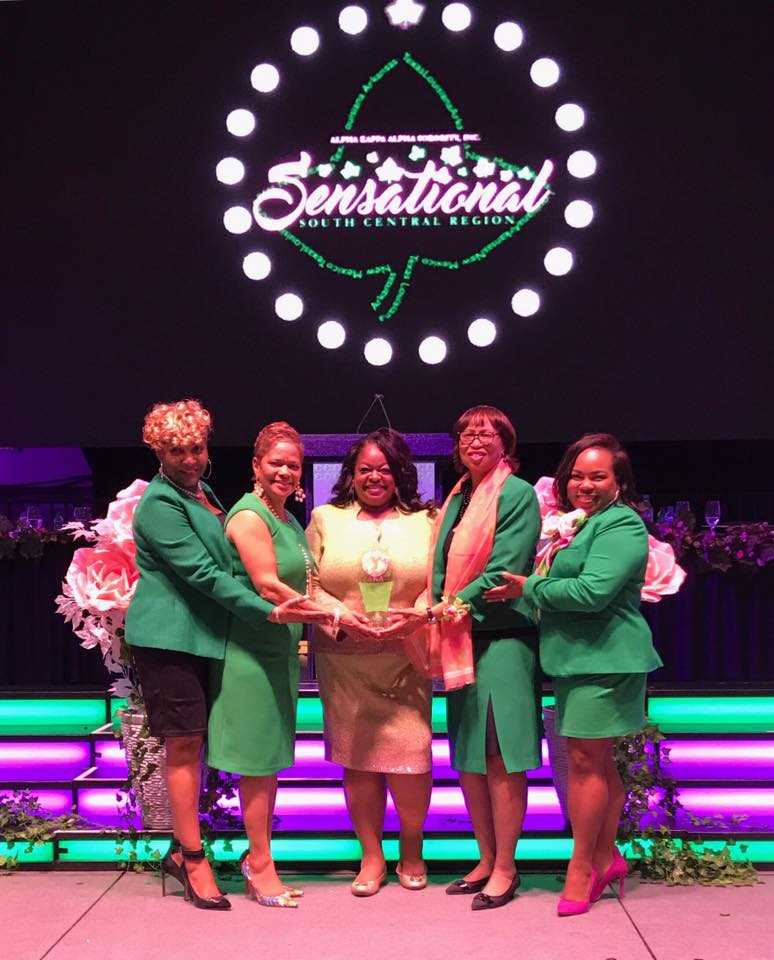 The 85th South Central Regional Conference was held March 16-19, 2017 in Shreveport, Louisiana. The theme was "Laissez Les Bons Temps Rouler at the Top of the Boot while Launching New Dimensions of Service" and the North Louisiana cluster welcomed us in Pink & Green fashion. The conference was special as this was the first regional conference for Ms. Katina M. Semien, South Central Regional Director. Guest speakers included Roland Martin, American Journalist and host of News One Now on TV One at the Public Luncheon and David Banner, American rapper, record producer and activist at the Undergraduate Luncheon. Sorors had the opportunity to attend workshops, fellowship with other sorors across the region, and participate in the One Million Backpack community service. The chapter donated 320 backpacks and over 1,000 school supplies. In addition, Mu Kappa Omega won several awards showcasing her commitment to community service via the Launching New Dimensions of Service (LNDS) Platform:
Being the RocKstAr chapter that we are, Mu Kappa Omega brought home several awards. We won 1st place overall for LNDS Target II: Health Promotion, 1st place overall for LNDS Target III: Family Strengthening, 1st place overall for LNDS Target IV: Environmental Ownership, and 1st place Chapter of the Year - Large Chapter.
Soror Christina Porter also won 1st place for the Chelle Luper Wilson Merit and Culture Award for her astounding service in the area of Innovation.